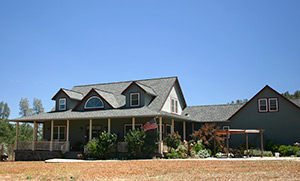 An all-inclusive weekend at the Villa Barone, a sustainable farm and organic olive orchard in Lake County, CA. This is a family oriented weekend excursion to learn about "where your food comes from". A relaxing, educational, adventure into farming and food.....
The Villa Barone is just 2.5 hrs from the San Francisco Bay Area. Situated on a 160 acres of oak studded rolling hills. The property is a sustainable farm and organic olive orchard. The Lake County Farm adventure is a weekend getaway, back to nature and living sustainably. It is a safe, educational, kid friendly environment.
This is a full immersion weekend. We will work, play and dine together. All food and beverage are included (except alcohol). We will dine on what we grow or what's available at the local farmers market, A class in either cheese making, soap making or jam making is included and varies depending upon availability. Arrival is Friday afternoon (3pm) and departure is Sunday 12 noon.
The experience is designed to have quality family time and get re-acquainted with a simpler life style while learning about raising your food in a healthy setting. Activities vary by season, here are some highlights of what to expect.
March & April: Most of the kids and lambs are born at the end of March and all through April and sometimes into early May. Watching a baby goat or lamb being born is a one in a life time experience. If you are fortunate enough to be here when it happens you will never forget it. Even if you miss the birth there are typically several young kids and sheep that you will see nursing and will be able to hold. The weather is mild, the hills are still green and the air is full of new life emerging.
May & June: The farm is full of young arrivals and the garden is starting to yield. The bees have come out of hibernation and are busy pollinating all the flowers. The last of the green is receding from the hills and every day is warm and shorts are in order.
July - September: It's goat milking time. We milk the goats once a day and it doesn't take long to collect a gallon or two of milk. After we filter and cool the milk, you will get to taste fresh milk. Visitors during this time can make fresh goat cheese and homemade custard or ice cream. The garden is in full swing, so we will spend time picking tomatoes and other goodies for the night's dinner. This is the hot season in Lake County and you can expect temperatures consistently in the 80's & 90's
September: Honey harvest takes place in September. While we can't guarantee exactly when the harvest will take place, we can go into the bee box and see the frames full of honey and learn all about the busy and hardworking honey bees. Of course there is always some honey on hand that we can taste. It is still quite warm in September. You will be guided throughout your stay.
For more information visit:
http://www.farmstayus.com/farm/California/
https://www.airbnb.com/s?host_id=9061484